RACING HILL
p,2,1:51.2; 3,1:48 ($1,727,692)
Roll With Joe – Chasing Ideals – American Ideal
2024 Stud Fee: TBA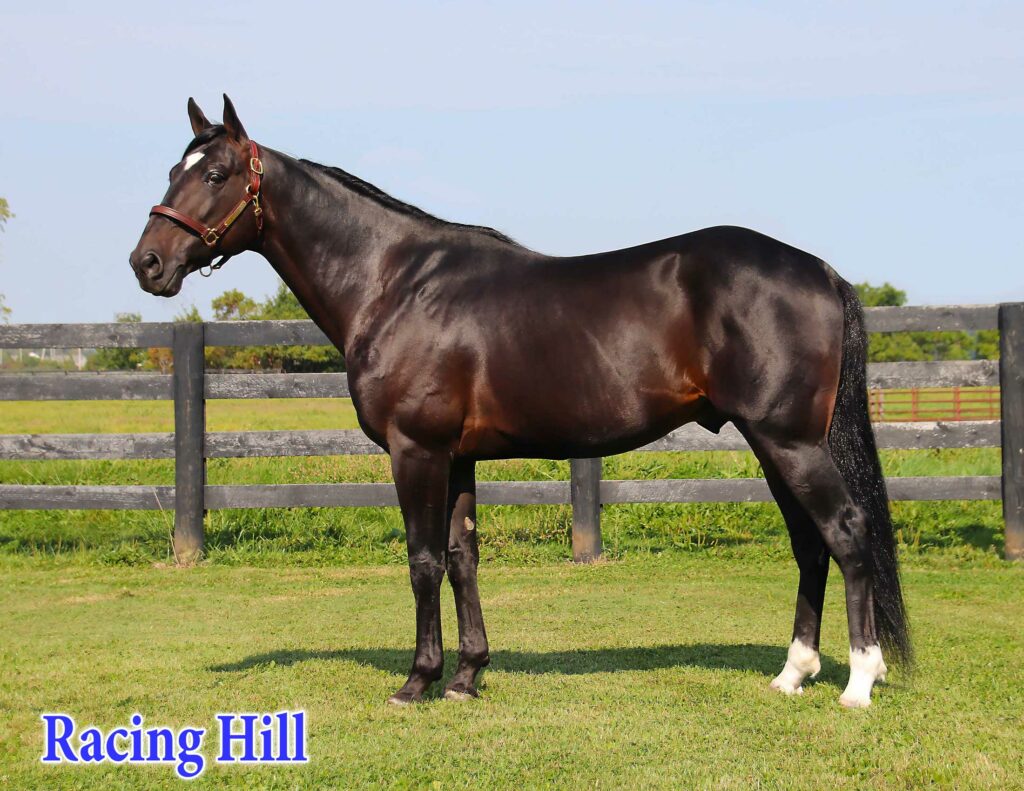 Bay Horse, Foaled 2013
At 2, winner Bluegrass S., International Stallion S., elim. Breeders Crown at Woodbine; third in Nassagaweya S., elim. Metro S.
At 3, winner elim. and Final Max Hempt Mem., Messenger S., Final Breeders Crown at Meadowlands, elim. and Final Adios S., Tattersalls P.; second in Final North America Cup, Final Meadowlands P., Final Battle Of The Brandywine P.; third in heat Little Brown Jug, elim. North America Cup.
With four crops of racing age, RACING HILL has produced the winners of over $11-million in purse earnings, including:
TAURASI p,4,1:47.2 ($271,626); WALKNAFTER MIDNITE p,4,1:48.3 ($236,341); IMMA BE p,4,1:49.1 ($201,740); BURNOUT p,3,1:49.2f ($195,765); SHANE FALCO p,4,1:49.2f ($101,690); ODDS ON SHAGGY p,4,1:49.2f ($326,865); BUDDYTHEBOOKIE p,4,1:49.4f ($151,627); ANGEL HILL p,3,1:50h ($41,700), ODDS ON PICK SIX p,4,1:50 ($220,371); OCEAN MUSIC p,4,1:50.1f ($184,733), etc.